Select your Megamin Activ.
MEGAMIN ACTIV - basic capsules 180 Vs. PANACEO - basic capsules 180. Vs. DETOXAMIN - basic capsules 180
COMPANY:
Our company Tribomin has more than 15 years of experience in production of Megamin (Capsules, powder) products range which other companies do not have, for examle producers of PANACEO and DETOXAMIN.
Our company was established in Osijek - Slavonia , and it is lead by team of experienced professionals in the field of biochemistry, pharmacology, medicine and nutrition.
We are producing Natural Medicine and Food Supplement Products, which are made only of the natural mineral and herbal ingredients, and unlike other products on the market, completely devoid of negative side effects. Nature is the best doctor, it provided us with all neccessary components our bodies needs. All products are medically tested and completely safe, and it is not required a doctor's prescription.
DESCRIPTION OF UNIQUE MACHINE AND WORK PRINCIPLES, WHICH TECHNOLOGY OTHER COMPANIES DO NOT HAVE (PRODUCTS PANACEO, DETOXAMIN)
The newly constructed vortical centrifugal micronisation (TMA) machine finely mills, micronises and homogenizes various inorganic and organic materials under dynamic conditions.
The machine consists of a dismountable housing containing two rotor disks that face each other. The disks are powered by an axle and belt transmission to electrical motors, and turn independently in opposite directions at the same angular rate. Attached to the rotary disks are two or more concentric wreaths with striking pins and ventilatory blades which are constructed and arranged to be able to pass by each other freely while moving in opposite directions. The disks are also constructed with grooves, which prevent uncontrolled passage of material, which is being processed. The purpose of the striking pins and ventilatory blades is to create a turbulent flow of air to accelerate the material and increase the collisions and frictions between particles at a particular angle.
The starting material enter the machine through the central part of the rotor system with suction. The particles are accelerated and adjusting by ventilatory air stream and because of the repeated change in motion directions they are in collision and friction in very short time intervals (10-5 to 10-6s). Significant changes in shape and size of particles take place. The relatively movement of one particle along the surface of another in dynamic conditions results in damage to the surface of the particles and a layer of material directly beneath the surface of the particles.
As a result of the above-mentioned interactions during the processing of mineral raw materials, crystal grates of material at the surface of the particles and in the layers directly below the surface, are destroyed or damaged, and therefore partially transformed from a crystalline to an amorphous shape. This results in changes in the physio-chemical and energetic characteristics of the material.
During the processing of organic materials, macromolecules are splitting (e.g. proteins, starch, polysaccharides), producing the products of lower molecular weight with exchanged physio-chemical and functional characteristics.
Through the milling and micronisation process described above, due to the intensive mechanical stresses, changes occur in the material's granulometric composition, which depend on the size of the original grain, the level of acceleration of particles, the planned angle of collision and friction, as well as on the planned number of collisions.
In addition, material fragmented in this way has significantly higher free energy and a greater reactivity than material fragmented through standard processes.
It is necessary to emphasize that the shape of the groove on the disks is determined according to the technical-technological characteristics of the material to be processed (granulation, moisture content, hardness, chemical composition, etc).
During construction and mounting of the disks care must be taken to ensure that a satisfactory parallelism is established to enable the blades to pass through the groove. Disk's blades, because of their shape, incline and indentedness, are during processing cauted with fine layer of processed material. In this way they are protected from collision with particles of material which is put into the process. Therefore the abrasion of blades is reduced. At the same time the increasing of energetic potential of material occurs because the particles are colliding with each other, rather than with parts of the machine.
The technological parameters such as the number of blades, the incline of the blades, the shape of indentedness, the number of wreaths, the angular rate of the disks, determine the outlet characteristics of the material. The desired effects of processed materials can be achieved by the various combinations of these parameters.
WE USE THE BEST RAW MINERAL MATERIALS (ZEOLITE, CALCIUM, MAGNEZIUM), WICH OUR PRODUCT CONTAIN, WHAT IS NOT CASE WITH PANACEO, DETOXAMIN and oter products.
Our products has generated among the scientific and profesional comunity. The results of scientific investigations of the effects of MEGAMIN particulary its basic component, tribomineraly activated zeolites clinoptilolite have shown strong antioxidant effects, absorbation of havy metals and toxins. Our competitors products rival PANACEO and DETOXAMIN, can not get clouse to our quality becouse of our TMA technology which gave our supperior results supperior results.
DESCRIPTION OF FACTORY PRODUCTION, WHICH OUR COMPETITORS PANACEO AND DETOXAMIN DO NOT SHOW.
The production is located in Osijek – Croatia.
Directly production area is 1000 m2, and 600 m2 of surrounding land. Warehouse area for products and raw materials is 300 m2.
We have installed electricity power of 300 [kW]. This electricity power is enough to ran acivator and all production proces.
As the hall is located in the industrial zone, there are no restrictive measures as far as permissible noise in the process of activation of zeolite and other raw material.
Also since it is a completely natural product without the addition of any hazardous substances, the production process is fully in accordance with all legal regulations on environmental protection.
FACTORY PICTURE:
MEGAMIN ACTIV Vs. PANACEO Vs. DETOXAMIN


Whay our MEGAMIN ACTIV basic capsules 180 are better than PANACE basic detox capsules 180 and DETOXAMIN basic capsules 180?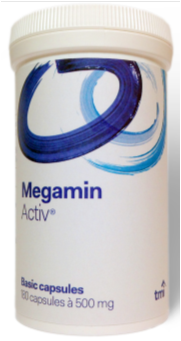 vs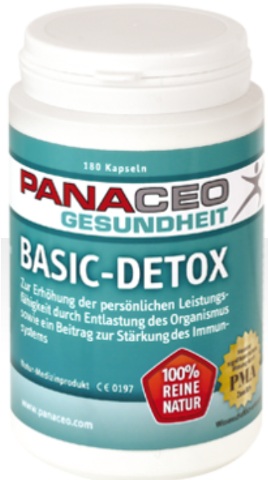 vs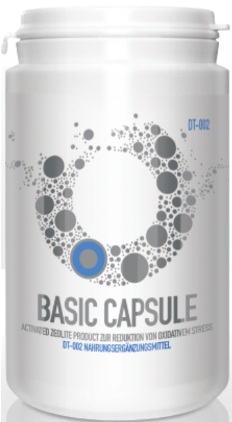 MEGAMIN ACTIV - BASIC CAPSULES , 180 CAPSULES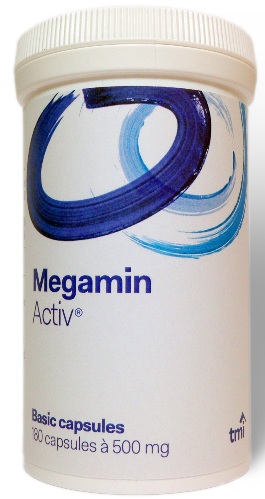 | | | |
| --- | --- | --- |
| 1 capsule contains: | Quantity: | Price per bottle: |
| TMA zeolite | 375 mg | |
| activated dolomite | 125 mg | 28,71 € |
| (including per 1g Calcium 60mg and Magnesium 30mg) | | |
| Capsule: cellulose | 95 mg | |
| Total: | 595 mg | |
Application:
Take 3 times daily 2-3 capsules during the main meals with a little water.
PANACEO - BASIC DETOX CAPSULES , 180 CAPSULES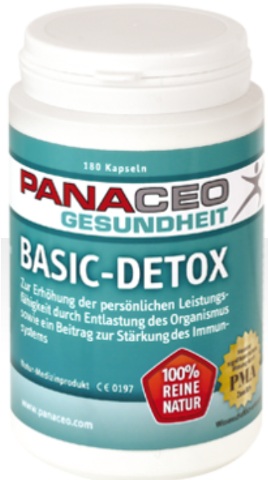 | | | |
| --- | --- | --- |
| 1 capsule contains: | Quantity: | Price per bottle: |
| PMA zeolite | 369 mg | |
| activated dolomite | 41 mg | 31,90 € |
| (including calcium 9.2 mg; Magnesium 5.2 mg) | | |
| Capsule: cellulose | 90 mg | |
| Total: | 500 mg | |
Application:
Take 3 times daily 2-3 capsules during the main meals with a little water
DETOXAMIN - BASIC CAPSULES , DT 002 180 CAPSULE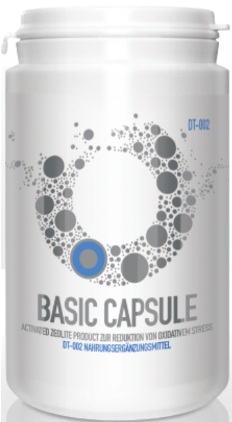 | | | |
| --- | --- | --- |
| 1 capsule contains: | Quantity: | Price per bottle: |
| Zeolit micro activat | 372,73 mg | |
| activated dolomite | 37,27 mg | 52,00 € |
| | | |
| Capsule: cellulose | 90 mg | |
| Total: | 500 mg | |
Application:
Take 3 times daily 2-3 capsules during the main meals with a little water.
CONCLUSION:
MEGAMIN ACTIV - BASIC CAPSULES prowide you with 19% (95mg) more amount of product than PANACEO BASIC DETOX CAPSULES and DETOXAMIN BASIC CAPSULES.
Price of MEGAMIN ACTIV- BASIC CAPSULES is cheap than PANACEO BASIC DETOX CAPSULES for 10% (3.91€) per bottle .
Price of MEGAMIN ACTIV- BASIC CAPSULES is cheap than DETOXAMIN BASIC CAPSULES. for 45% (23.29€) per bottle .
With a series of results documenting the positive effects of tribomineral activated zeolite – MEGAMIN ACTIV in a series of anecdotal cases involving various health problems in people.
The scientific investigations included testing the acute, subacute and chronic toxicity of TMA-Z, effects of TMA-Z on various canine tumours, TMA-Z 's influence on cancer (in vivo and in vitro), on diabetes mellitus, in liver disease, the possibilities for use in the treatment of wounds, in neurodegenerative diseases, in transitory hypogamaglobulonaemia, as well as testing its antioxidative effects.
Results of MGAMIN ACTIV so far, tell us that this products is surly beter than our rival products PANACEO and DETOXAMIN , as well as use in practice, indicate the necessity to continue to the research.
It has definitely been confirmed that MEGAMIN ACTIV is a very effective oxido-reductive preparation, and probably the most powerful antioxidant in the world that is taken orally. As well as for prophylaxis and improvement of immunity in healthy people is to be recommended.